Choosing An Auto Body Shop
Out Of Pocket Collision Repair To Keep Insurance Rates Low
We all know that getting involved in an auto accident or auto collision can be a very shocking ordeal. Just as you're trying to put back thing to normal, your insurance company informs you about the $500 or $1,000 deductible. Now that shock should be enough reel you back in despair!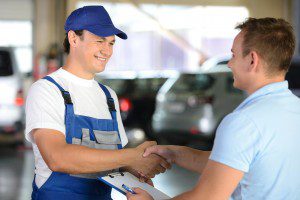 The workers at Miracle Body and Paint are here to ease that pain by offering you a discount on your deductible. A lot of insurance companies will give a discount, then send you to a specific body shop that gives the rebate back to them. We do things differently. We're going to give that discount to you – our customer. We want you to save money on your deductible, because you're our top priority.
The next time you find yourself in an auto accident, contact Miracle right away. Our trained technicians and helpful staff will be more than willing to assist you in any way possible. We'll also make sure to save you money during the whole process. At Miracle Body and Paint, we perform miracles everyday.