Signs of Suspension Problem
Auto Body Repair After An Accident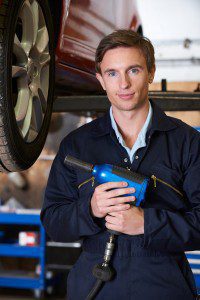 In today's day and age, finding that trustworthy auto body repair shop can get challenging. There are some shops that use unfair tactics to get customers to spend tons of money on auto repair. You need to take proper precautions when looking for the right auto repair shop. Miracle Body and Paint in San Antonio, Texas has listed some easy tips that can help you find an honest and affordable auto repair shop that provides high quality work.
Personal referrals – one great way to learn about a business and the services they provide is by asking your family, friends, or neighbors. Ask them where they take their cars for service. The people you trust can give you an honest opinion about the auto repair shops they have already visited. Miracle Body and Paint in San Antonio values our client referrals and them as a mean to advertise the shop.
Certified technicians with years of experience – You want an auto shop that has a team of highly experienced technicians who can take care of your car properly. Miracle Body and Paint only hires the best technicians in San Antonio and gives them the most modern tools to deliver the kind of service we have been known to provide for over 27 years.
A shop with full service repair and maintenance – It's better if you can find a shop that offers the complete auto service line. This indicates that they can handle any of the maintenance and repair your car might require. Finding a full auto repair service shop also saves you time and money.
Miracle Body and Paint in San Antonio knows that your car is one of your biggest investments and we want to be sure that it gets the high quality service it deserves. If you follow these tips when looking for an auto repair center, then you'll likely to find yourself at Miracle Body and Paint. Our dedicated staff and experienced technicians offer all you need. Don't hesitate to contact Miracle Body and Paint in San Antonio. We can give you a free estimate for any of your auto repair needs.