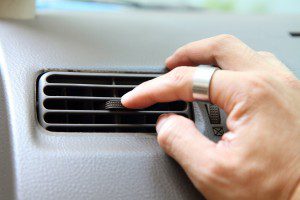 Miracle Body and Paint is your one-stop auto body repair shop in San Antonio, Texas. If you're having problems with your A/C system, let Miracle help you diagnose and repair it.
My A/C is releasing warm air or no air at all
Older cars contain more refrigerant, typically 3-4 pounds of Freon, but are less efficient since components like evaporators and condensers are thicker –making the temperature transference slower. Modern cars use a different, more efficient A/C system.
Regardless of the type of A/C system you have, all of them work the same: The refrigerant is pumped in a loop by the compressor, while the expansion valve controls the flow. The evaporator cools the passenger compartment with the air that is being blown through its coils (and fins). When the air passes through, the air is not only cooled, but the water (or humidity) is left on the fins of the evaporator. That's why a AC system that operates properly has dripping water underneath the car. The more humidity in the air, the more water drips. The refrigerant then carries the warmness captured from the passenger compartment and it is cooled in the condenser. More modern cars carry less Freon. That is why even a small leak can quickly affect the car's cooling ability.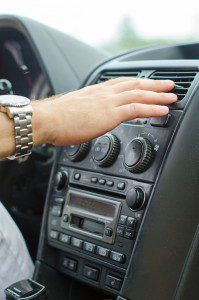 Miracle Body and Paint can gauge your A/C system. We use the right tools to accurately check it and troubleshoot any problems it might have.
My A/C is not cooling properly
Do you notice any oil residue present when you inspect your air conditioning system? If there is oil on one of the air conditioning components, it means there is a leak. Common places for leaks are hoses, condensers, and compressors. The evaporator is typically in the dash and that makes it hard to visually inspect.  Miracle Body and Paint thoroughly checks all of these to determine if it is okay or not.
Don't hesitate to contact Miracle Body and Paint in San Antonio, Texas. We can help you diagnose your A/C system and repair it properly. Do you have other car problems? Just give us a call!