Nothing wrong can happen to your car while in the garage, right? Wrong! While it makes it hard for auto thieves to steal your car, your garage might be the same place that your car suffers damage. As a haven for your vehicle, it is interesting the array of potential hazards that are in your garage. As a car owner, the garage is the last place you expect your car to be damaged, and it can be frustrating.
Yet, it is a fact that thousands of auto owners have this unfortunate experience every year. The best news is that in most cases, the damage is usually not significant. But still, you need to consult your favorite collision center or auto body and paint repair shop in San Antonio. For your vehicle's sake and your pocket's, here are some tips that can help.
Get Organized
Keep the Garage Well Lit
Keeping the garage well lit is a huge step in avoiding accidents. The bulbs on those automatic garage lights that go on when the door is opened aren't enough. It is advisable to install brighter lights, and if you get the motion-activated ones instead of the traditional lights, the better. You can never go wrong with LED lights as they save electricity and are brighter.
Know Exactly When to Stop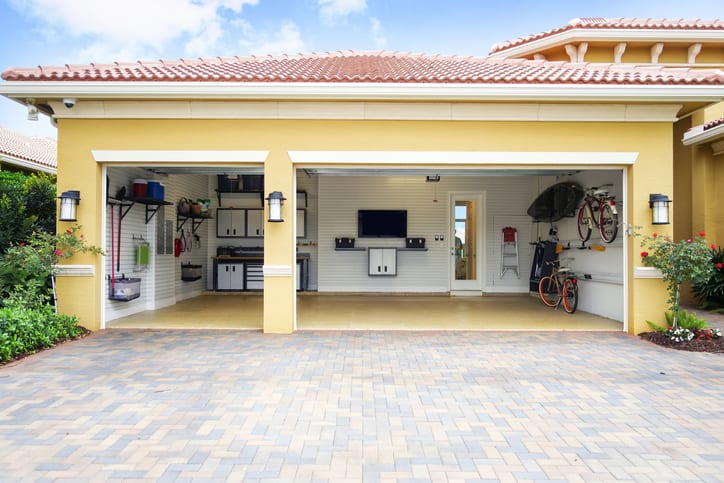 Many are the times that people have bumped into objects in front of the vehicle because they pulled in too far. You also have to get out and check if you are far enough. You can avoid getting out or hitting objects by merely hanging a string with a ping-pong ball or tennis ball at the end from the ceiling. So when you pull in, slide forward to the point that the ball makes contact with the windshield. Alternatively, you can mark a spot on the wall and pull in up to the point that the mark is level with your shoulder.
Avoid Storing Objects above the Car
You might have improvised and increased space in your garage by hanging surfboards, bikes, and a wide array of large objects from the ceiling. It's a pretty good idea except when the objects are by the side or over your car. The challenge comes when taking the objects down and placing them back. This can allow unwanted contact with your vehicle leading to damage.
Take Your Dents, Scratches, and Dings to Miracle Body and Paint
With some effort and planning, it is easy to avoid damaging your vehicle while in the garage. But when damage does happen, Miracle Body and Paint is your best bet at fixing those scratches, scrapes, and dents. We are the most accomplished collision center in San Antonio. Call us today for superb services that will make your car as good as new.