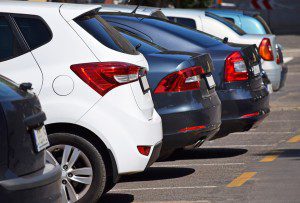 Are you flying to an overseas destination this coming holiday? Then you may have to leave your car and store it for some time. In San Antonio Texas, many opt to store their vehicles in a car storage facility, barn or relatives garage when they have to go overseas for a job or when they simply don't use it anymore but are hesitant to sell it. Some may own a convertible type meant for summer but needs to keep it away during winter season.
Regardless of the reason, you need to make sure your car is properly stored. If you let your car sit somewhere for a long period of time, you may be letting it to disrepair. You may come back with a dead, battery, damaged engine and ruined tires that will cost you more money to repair or replace. Miracle Body and Paint in San Antonio Texas lists down important steps you need to take when storing your vehicle. If you do these steps, you can preserve your car's engine life and ensure that it's still up and running when you return:
Make sure to clean it up before storing
It may seem counterintuitive to wash your car before storing it, but this is a vey important step that you shouldn't overlook. Any stains that are left on the car for long periods of time can damage its paint job. This includes water stains, bird droppings or plant debris. Don't forget to get rid of mud, grease or tar in the wheels and fender undersides. For extra protection, you can have your car waxed.
Make sure to keep your car covered
When it comes to storing your car, its best to choose a closed garage. Its relatively stable temperature will protect your car from harsh elements. Even if you have chosen a garage, it is still better to put a cover over it to prevent any dust accumulation.
Change the oil prior storage
If you're only leaving it for a week, then this step can be skipped. Any contaminants found in the oil can damage the engine over time.
Fill the tank prior storage
If you'll be gone for more than 30 days, keeping the tank full will prevent moisture from accumulating inside the fuel tank and keep the seals from drying out. You should also use a fuel stabilizer to prevent your engine from rust and ethanol buildup.
Keep batteries charged before storing
Unused battery will eventually lose charge. Get someone to start your car every two weeks or drive it even for 15 minutes to keep your battery running.