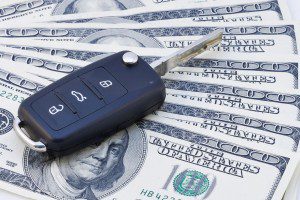 Holiday season is just around the corner in San Antonio Texas. We all know that the demand for has always increases during the holidays, which leads to higher gas prices. Miracle Body and Paint will be listing easy-to-follow tips on how you can both conserve fuel and save money:
Regularly check your tire pressure
If you ride the bicycle, you will notice that it is harder to pedal if the tires are under inflated. This is the same as your car. If you have under inflated tires, the tires use more fuel to roll. If you are unsure of the correct tire pressure, you can check the inside of the driver's door jam or your car owner's manual. Some Mercedez Benz vehicles also have it written inside of the gas door.
Remove excess trunk weight
Carrying too much weight in your car will require more gas and take a toll on the vehicle's performance. We noticed that a lot of vehicles that come to Miracle Body and Paint have a lot of unnecessary items that adds 50-100 pounds. It may seem like a small amount but any excess weight forces your engine to work harder and consume more fuel.
Schedule your trip
As much as possible, plan your trips and errands to avoid unnecessary stoplights and stop-and-go traffic. If you need to gas up, go during cooler hours when underground tanks are at a lower temperature and make sure to screw your gas cap tightly.
Follow a regular car maintenance schedule
Always keep your car engine in good condition. Replace air filters regularly and have your engine checked by a good auto repair shop in San Antonio Texas like Miracle Body and Paint. If you're using a carburetor, have it checked by the technician to maximize its efficiency.
If you're at the highway, keep your windows up to reduce the drag because wind drag uses more fuel as compared to your a/c compressor. If you're going through a lot of stoplights or stuck in a stop-and-go traffic, opt to turn off your air conditioning and roll down the windows to save gas.
Contact Miracle Body and Paint in San Antonio Texas if you have more questions on how to improve fuel economy.