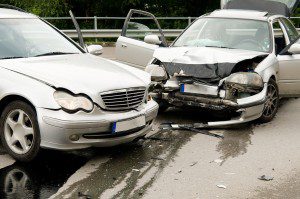 A car accident is always a frightening ordeal, but not knowing what to do is scarier. Miracle Body and Paint in San Antonio lists down the steps you should take if ever you find yourself involved in an auto collision.
Auto accidents vary in intensity. If your car is not damaged, it is best to move it in a safer area like the shoulder of the road. You need to do this so you will not congest the flow of traffic as well as preventing further damage from happening. If your car is too damaged, turn your hazard lights on to let other drivers proceed with caution.
Stop your car and gather yourself
Take a few moments to catch your breath and gather your thoughts. Once you're calm, check if it's safe to get out of your car. Keep your car at a complete stop and turn the engine off before doing so. If you carry any sort of safety equipment like flares, use them now.
For all involved parties, check if anyone requires quick medical attention. Anyone who received any sort of injuries should seek medical attention right away.
When you're sure that everyone's safe, you can now contact the authorities. Avoid getting into a heated argument with the other party while waiting. It's best to hold off accepting or placing blame for the meantime and let the police decide who is at fault.
Gather important information
It will be easier for you to file an insurance claim if you have all the important information. Make sure to get the ff:
Location of the accident
Any statement from eyewitnesses
Complete driver and passenger name
Other party's insurance information
Attending officer's badge number
All involved vehicles' makes and model
Document everything
This is not hard since almost everyone is using smartphones already. Some insurance companies lets you upload accident and damage photos directly from their site or application.
If you can, contact your insurance company while still at the scene of the accident to ask them the next steps that you should take for filing claims.