San Antonio Auto Suspension Services

Signs of Suspension Problem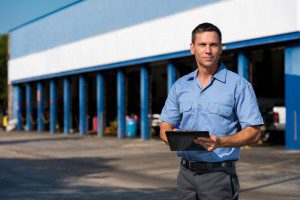 When you find yourself in an auto collision, finding the right auto collision center is an important step that can help you get your car back in the road again. Miracle Body and Paint San Antonio, Texas  takes auto collision repair very seriously, because it is what we have specialized in for over 27 years. We aim to provide you with high quality auto repair and we make sure that you get only the best customer service experience in town. Here are just three reasons why you should choose Miracle Body and Paint if you are ever you find yourself in an auto accident.
 We give a lifetime guarantee – We guarantee that your vehicle will look like it was never in an accident when you get it back. We also guarantee that our work will last. We have stayed in business by doing excellent work and we get more business from referrals then we do from our advertising. We truly believe that great work is what keeps us in business.
We give deductible discounts – Why pay your full deductible to a shop that's giving your insurance company a discount on your collision repair when you can save the money yourself? Most preferred shops pass on deductible discounts to insurance companies. We take those discounts and pass them on to you, and some of our clients get their entire deductible discounted so they pay nothing out of pocket.
Our owner is on site – Most auto body shops in San Antonio are run by a collision shop manager who don't take ownership of the repair service. Miracle Body & Paint's owner, Manuel Rubio, is on site everyday and inspects 99% of the vehicles before they are given back to the customer. Each car must meet his high standards before it gets to the client, and in the rare case the client isn't 100% satisfied, he will do everything in his power to make sure any problems are corrected.
Choose Miracle Body and Paint in San Antonio, Texas if you ever find yourself in an auto accident. Let us prove to you why we are your collision repair center for life.