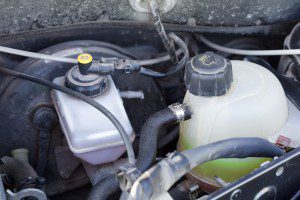 Previously, Miracle Body and Paint in San Antonio, Texas has listed ways for how you should properly store your car. In today's blog post, we will be discussing steps that you should take to get your car back out of storage.
Go down and check if there is a puddle of fluid on the floor. You might have not noticed this slow leak before, but it should be visible now since your car has been sitting in the same spot for a long period of time. The leak can substantially drain your system and make driving dangerous. Check what the type of fluid is leaking, where it is coming from, and do the necessary auto repair.
Your tire will also lose pressure during a long storage period. You will have less tire issues when you return if you take the time to sit your vehicle in jack stands. You should also take the time to check for any rubber cracks or dry rots. Cars manufactured starting 2000 provide the year it was produced located at the tire identification number. If your car is more than 5 years old, consider replacing them.
Oil changes some of its characteristics if its sits for a long time. It may seem redundant to change the oil before and after storage, but this is important. Oil can sometimes absorb air moisture that leads to rust formation, poor engine lubrication, and eventually car damage.
It is always possible for pests to invade your car while in storage, since they prefer that nice and warm atmosphere. Rodent infestation is more dangerous, because they may chew on your car's electrical wiring. Check every nook and cranny to avoid any electrical shortage or fire before powering up your vehicle. If you notice any plastic shavings, eaten food, or poop in the hidden areas of your car, these are strong indications of critter nests.
Check your car safety items
Before driving your car out of storage, check your windshield wipers, horns, lights, and battery connections for any corrosion or damage. Replace them if necessary.
Don't hesitate to visit Miracle Body and Paint in San Antonio, Texas. We can help you inspect your car and make it safe for the road again.