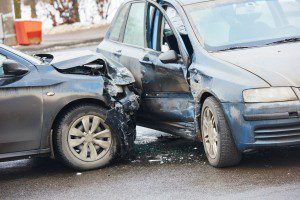 If you want to be the envy of the road, getting yourself an exotic car is a surefire way to achieve that. But you must know what steps to take in order to maintain your car's exquisiteness after getting involved in an auto accident.
San Antonio residents can go to Miracle Body and Paint for high quality auto collision repair. Our highly experienced team can help fix any damage that your car may have acquired after an auto collision. Miracle Body and Paint has listed some things you should know before your car gets into an accident:
You should have a trusted auto repair shop
Some insurance companies push their clients to visit an auto repair shop that they prefer. They may make you feel like you're doing something bad if you start looking for an auto shop that's not on their list. In Texas, however, you are free to choose where you want your car to be serviced. Choosing Texas auto body repair shops like Miracle Body and Paint can ensure that your car is properly nursed back to health after an auto accident.
You should consider having a paint job
After you get involved in an auto accident, your car might have gotten minor to major scratches. Therefore, a paint job is an important step if you want to bring back its original look. Post-accident paint jobs are delicate procedures, which is why it's important its important for you to choose a good auto body shop. Miracle Body and Paint can deliver professional paint work. We can match your car paint to give you a result similar to buying a brand new car.
Avoid shops that offer low quality auto replacement parts
Many conventional repair shops do not value the longevity of the service they provide. They are content in using aftermarket generic replacement parts that easily break or develop future issues. Miracle Body and Paint in San Antonio, Texas only uses quality parts during in our auto body repair service.
In order for your car to overcome an auto accident, you should be well equipped with knowledge on how to get it repaired. Miracle Body and Paint in San Antonio, Texas can help you with our high quality auto body and repair work.