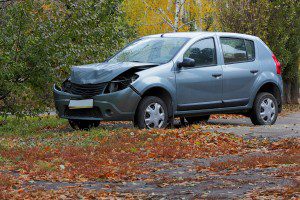 A car accident is always an unwelcome situation. Aside from the stress and inconvenience it brings, getting involved in an auto accident also entails dealing with your car insurance or if uninsured, paying for auto repair. If you're in San Antonio Texas and find yourself having to deal with an auto body repair, use these tips from Miracle Body and Paint to help your car be properly restored:
Choose your own San Antonio auto body shop
If your insurance company's forcing you to pick from their list of preferred auto body shops, remember that in San Antonio Texas, you're free to choose the shop yourself. Before settling on the first auto collision center that the insurance has recommended, consider other options first. Take the time to compare services and prices. Ask your family or friends where they usually go to for repair and how their service went.
Choose paintless dent repair to save money
Paintless dent repair (PDR) is a cost effective way to fix dents from minor car accidents. PDR uses specialized equipment that needs an expert team, so not all auto repair shops are able to offer it. If you choose Miracle Body and Paint in San Antonio, you can minimize your cost because we can provide both the equipment and manpower to do high quality PDR.
Don't go for low-quality aftermarket replacements
If you've been involved in a serious auto accident, you will surely need to have body parts replacement. When it comes to auto parts, you can choose from original, used or aftermarket. Some auto body shops go with low-quality aftermarket parts in order to cut down costs. This is not a good way to go since these parts easily rusts and malfunctions. Avoid this problem by choosing a San Antonio auto body shop that uses high quality and reliable parts.
Find a shop that can match your car paint
Matching the repaired part to the rest of your car can be challenging. At Miracle Body and Paint San Antonio, we have a team of skilled and experienced car painters that can get the color right.