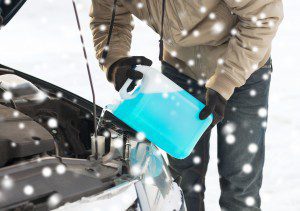 You should always take the time to make sure your car is running smoothly. You need to prevent any damage the winter season may bring. Remember that the heat, heavy loads and long trips from this past year may have brought a lot of wear and tear on your car. Miracle Body and Paint in San Antonio Texas cannot undermine the importance of regular maintenance and repair so you can be safe and rely on your vehicle. Following a regular maintenance can also save you money in the long run.
Miracle Body and Paint in San Antonio Texas lists down some of the items that should be on your Maintenance Musts:
Make sure to check the entire system including the coolant, radiator, belts/hoses, heater core, cooling fans and water pump. During winter season, the radiator and belts/hoses take the most beating that if left unchecked can lead to serious engine damage.
Always have your tires ready for any impromptu road trips. Check both pressure and tread. During winter, tire pressure fluctuates and increase for about 1 pound every 10 degrees Fahrenheit. Make sure that your tire tread still have a depth of 3/32 inch – approximately the distance from the penny's edge to the top of Abe's head.
Check the steering and suspension
Winter season is always tough on a car's suspension. Miracle Body and Paint suggest to have your suspension checked yearly. Checkup should include the ball joints, tie rods and steering components.
Go for an oil change
Have your oil changed at least every 5,000 miles especially if you live in a warmer area. Warm weather increases your car's temperature and when it combines with the hot engine, an improperly lubricated car spell trouble.
Have your transmission checked if its already close to its recommended service interval. The transmission fluid should be clean and regularly flushed.
For more information, car tricks and tips, visit Miracle Body and Paint's blog. If you live in San Antonio Texas and surrounding counties, don't hesitate to contact us for any auto repair and paint job needs.