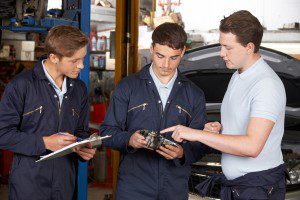 Finding that reliable auto repair shop that provides high quality auto services can be quite a challenge. If you live in San Antonio Texas, you'll notice that there are a lot of auto repair shops everywhere. Miracle Body and Paint in San Antonio Texas explains how finding the right auto repair center that can provide you reassurance and peace of mind.
Different auto body shops offer varying warranties. If you find a shop that offers a long-term warranty, it helps offset the cost of the auto repair. It is also a form of insurance against any future expense on your part as well as a guarantee of the parts and services you will receive. Miracle Body and Paint in San Antonio Texas offers a lifetime guarantee on all our auto repair services. That's how confident we are on the quality of service we provide our clients. We are not afraid to stand with our work for we can assure you that it is the best.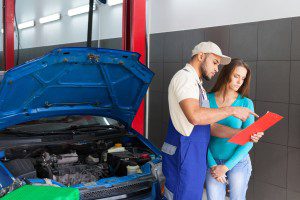 A lot of auto body repair shops also tend to forget satisfying customers. This is especially true for preferred shops that have become dependent with the insurance company who gives them steady stream of clients. Preferred shops have struck a deal with the insurance company: the shop will have to hasten their work in order to save the insurance company, in return, the insurance company will forward clients involved in auto accident straight to them. This deal only serves the two, leaving the client unsatisfied and needing additional auto repair work just to fix the haphazard service.
A reliable auto repair shop in San Antonio should also use modern and top-of-the-line tools and equipment and have trained and experienced technicians/mechanics that work hand in hand to deliver only the highest quality auto repair. If you can find a shop that has an A+ rating with the Better Business Bureau just like Miracle Body and Paint, all the better.
Contact Miracle Body and Paint in San Antonio Texas if you're looking for a reliable and trustworthy auto repair shop. Discover why we have become the number 1 choice in San Antonio.