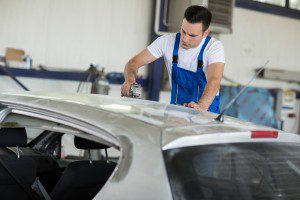 Miracle Body and Paint in San Antonio Texas specializes in collision repair. In our 27 years in business, we have dealt with many misconceptions about auto collision repair that our customers usually have. A lot of these are about insurance requirements. In today's blog post, we'll be dispelling the most common misconceptions in order to give you a smoother collision repair experience.
I need to get multiple estimates from different auto body repair shops
This is only applicable if your car is severely damaged and requires a long list of repairs. The purpose is to find the most affordable shop that can still deliver high quality service. But if you're sporting minor damage, you don't need to get that many estimates. It's better if you already have a trusted auto repair shop like Miracle Body and Paint in San Antonio, Texas.
My insurance company has the right to choose a San Antonio auto repair shop for me
This is wrong! Even if the insurance company supports your repair cost, you reserve the right to choose your own auto repair shop in San Antonio based on your own preference. Therefore, what you need to do is to make sure you're choosing an auto body shop that can work with your insurance company. Miracle Body and Paint San Antonio specializes in collision repair and has worked with many insurance companies, some of which are: Nationwide, Farmers, Allstate, State Farm, Texas Farm Bureau, Infinity, Met Life, USAA, Geico, Progressive, Fred Loya, and Safeco, just to name a few. In fact, we can work for ANY insurance company no matter how large or how small they may be.
Insurance companies and auto body shops are rivals
This is wrong. Miracle Body and Paint in San Antonio works closely with insurance companies in order to create a smooth collision repair process for our clients.
Collision repair shops in San Antonio are all the same
If you think that all auto body shops deliver the same level of service, think again. Collision repair shops perform differently in terms of quality, speed, expertise, equipment, cost, and customer support. Miracle Body and Paint offers the best in these performance indicators. Contact us now to see for yourself!