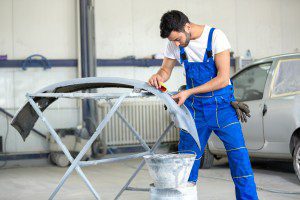 Paint job is considered a crucial aspect of collision repair in San Antonio. When your car is returned to its original shape and all repairs are carried out, painting it will complete the collision repair process. That is – if it is performed properly. That is why you should make sure to choose a good auto collision repair shop in San Antonio, Texas like Miracle Body and Paint. We have the experience, tools and, dedicated team that can professionally do any touch ups or completely repaint your car.
After a collision repair, bad paintwork is highly noticeable. This is especially true if you have a beautiful vehicle that has a unique design. An "orange peel" effect will show if the auto body shop did not properly match your existing color, ruining the overall appearance of your car. The auto technicians may do a great job fixing the repair, but you can consider the collision repair process a failure if the paint job is poor quality. Preparing the paint is also important, because a lot of shops compromise this aspect just so they can get the job done quickly. During a car paint job, the right supplies must be used and highly experienced collision repair specialists must do the paint mixing.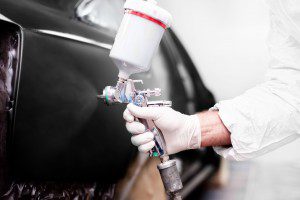 Regardless of if you drive a luxury or an everyday car, Miracle Body and Paint in San Antonio, Texas has painters and mechanics who know what they are doing.
We can handle Toyota, Ford, BMW, Lexus, and Mercedes brands, and even more exotic brands. The auto body shop that you choose should not only provide affordable collision repair, but also a high quality service. The car painting process involves multiple steps that need great care and attention to detail. Miracle Body and Paint in San Antonio, Texas has the resources that can handle this type of project. We are the right choice for your auto repair and paint job needs. We take the painting preparation seriously and use only the highest quality paint. In fact, we can guarantee our work for life. Whether you've had a minor bump or a more serious crash, Miracle Body and Paint can restore your car and make it look new again.