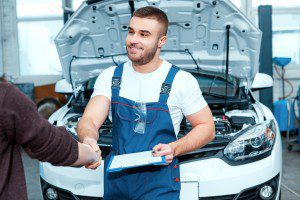 Many car owners are finally taking interest in learning more about auto repair. Miracle Body and Paint in San Antonio Texas is ecstatic that many are already seeing the value of undergoing auto body repair in order to avoid not only safety issues but also bigger expense in the future.
But the decision to bring in your vehicle for auto repair is only part of the process. In order to get the most out of your money and an auto shop's service, car owners must know how to best deal with an auto repair shop like Miracle Body and Paint in San Antonio Texas. We will be listing down some tips on how you can do that:
It is easier for the auto technician to diagnose and fix any auto problems when the customer is able to describe it. One good practice is to write down any problem you experience. This includes any sound, sensation or smell you noticed, as well as when and how often they occur. It will also be beneficial if you inform the auto repair shop of your car's repair or maintenance history for the past year. Sometimes the current problem is related to the repair your car underwent last month.
Set a realistic repair time frame
When undergoing auto repair work, be prepared to go around without a vehicle for at least a day. To be better prepared, ask the auto repair shop upfront on how long repair will take.
Make sure to remove any personal items before repair
Take the time to fully clear out the back seat and trunk since the mechanic may need to remove certain car parts to do perform the repair. Although reputable auto body repair shops like Miracle Body and Paint in San Antonio takes great care of any personal items inside the car, doing this yourself can give you peace of mind.
Always make yourself available
Make sure to leave your contact number where the auto repair shop can easily reach you and where you can also promptly respond. You will also need this so you can immediately be informed if the shop is done with your car's repair.
To get more auto tips and tricks, feel free to visit Miracle Body and Paint in San Antonio Texas.