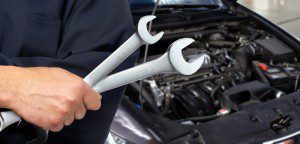 When it comes to auto body repair, the saying "don't sweat the small stuff" does not apply. Not attending to a small maintenance or mechanical issue can lead to bigger problems not only to your car but to your budget as well. Miracle Body and Paint in San Antonio Texas suggest you to solve any issue as soon as possible. No matter how big or small the maintenance or mechanical issue is, its crucial for you to get to it before it is too late.
If you have a small oil leak, you may think that its not something you should worry about for now. But letting that small oil leak go unchecked can lead to bigger problems in the future. The leaking oil can cause residue that may contaminate and damage other car parts such as the suspension system and electrical connectors.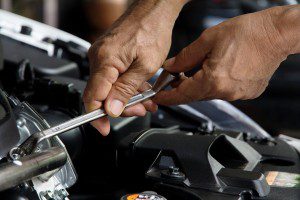 A small oil leak may not be something to worry about. However, the effects of letting this go unchecked are innumerable and will be definitely turn into something to sweat about. The residue, caused by this leaking oil, can actually contaminate and even deteriorate components of your vehicle, including the suspension system and the electrical connectors. Repairing or replacing these car parts entails more money. Simply having the leak repaired in the first place could have prevented this costly situation. Same goes with paint: not paying attention to a small dent or ding can cost you in the end. The dent exposes the other areas around the dent to harsh weather and other destructive substances. This makes the dent's damage bigger and bigger until you will have to have a bigger car area serviced just to make it look OK again.
Make sure to contact Miracle Body and Paint in San Antonio Texas. We are more than happy to solve this small issue before it gets bigger and more costly. Regardless of your car's model and type, we can provide high quality auto body repair, paint service and a lot more. Contact us now and get a free estimate. We promise you that you won't be disappointed if you go with San Antonio's Miracle Body and Paint.