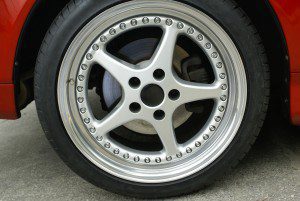 There are several things you must consider when it comes to maintaining your car. You have to check the engine, liquid levels and many more. One thing you shouldn't forego is tire rotation. Tire rotation may look like a small thing to you, but Miracle Body and Paint in San Antonio Texas is here to explain why it's an important part of any thorough car maintenance.
Tire rotation extends your tire's tread life
If you want your tires to last longer, you have to follow the manufacturer's guidelines and rotate your tires. Tire rotation helps make your tire tread last longer. This is because you're letting your tires get balanced. Aside from helping you be safe, tire rotation will also save you money in the long run since you won't have to replace them too soon.
Tire rotation can improve your car's performance
You should never miss out on regular tire rotation if you want your car to perform at its best. You're actually helping your car drive well and even improve stability and ride comfort by making sure they are regularly rotated.
Tire rotation can increase your gas mileage
Increasing your gas mileage has become crucial in this modern time where resources are scarce. Simply by rotating your car, you can improve gas mileage as well as save you money and time.
If you don't include tire rotation as part of your regular schedule maintenance, you will have to deal with road friction problem. As a result, you will lower your gas mileage and can even be a cause of you being involved in an auto accident or auto collision.
If you want to know more about tire rotation, contact Miracle Body and Paint in San Antonio Texas. We can enlighten you about this topic and check if its time for your tires to be rotated. If you need a reliable auto body repair shop, you have come to the right place. Well be more than happy to assist you with any auto repair needs. Don't hesitate and contact Miracle Body and Paint in San Antonio Texas, the number one auto body and paint shop in town!