Car repainting has many benefits. As part of the process of the repair after an (auto accident), paintwork helps protects the car's components, prevents rust and keeps the car's resale value. It is important to choose premium quality paint, because doing so allows for a layer of excellent protection to be painted on a car.
Customers at a (collision center) and paint shop should be prepared to be asked what paint type they prefer. An article on BadellsCollision.com offers a quick overview on the car paint options to allow customers to make an informed decision.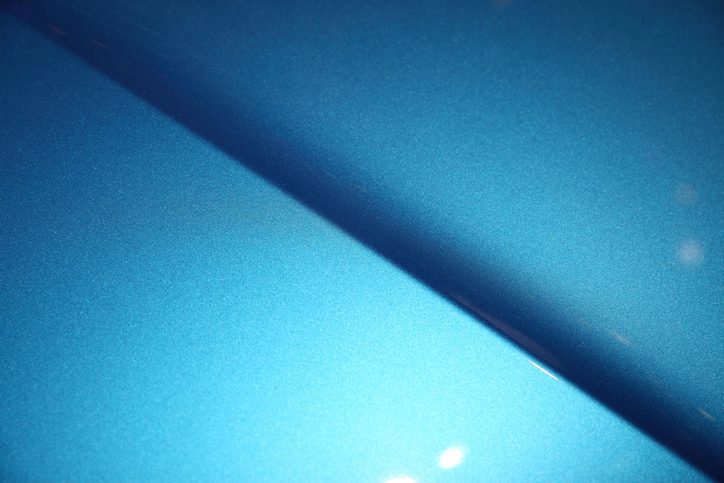 Acrylic Lacquer
The type of car paint gives a car that nice, glossy finish that is generally associated with a new paint job. Acrylic lacquer is the oldest car paint. The paint needs to "bake" on the vehicle, but applying the paint is quite simple. Paintwork using acrylic lacquer involves spraying single-stage acrylic lacquer on the surface while a double-stage acrylic lacquer requires a clear coat finish. Acrylic paint is the least expensive option but it has its share of disadvantages. The paint is thin, so UV rays can easily cause it to break or fade in a short period of time. To preserve acrylic paint on the surface of a car, apply an acrylic urethane topcoat.
Acrylic Enamel
At an auto (body shop), application of acrylic enamel involves spraying the paint on the surface and following it up with an application of a clear coat. When the paint dries, it gives a car a hard finish. Enamels are thicker and offer much better durability. And, the quality of enamels are better and their application takes longer, so they are a relatively expensive option.
Urethane
The paint option offered at a (paint and body shop) is known to provide long-lasting coverage. Urethane paints are usually used in paintwork for engine parts and components that are subject to high temperatures. Urethane paint is mixed with a thinner and a catalyst before it is applied. The paint dries quickly after application and offers an extremely durable finish. What is good with urethane is that it can be painted as a second layer of paint because it does not react with other types of paint and cause chipping to occur.
Water-Based Paint
Water-based paint is environmentally friendly. Its application is easy and it can be sprayed on other things. The type of paint gives a smooth, glossy finish after a protective clear coat has set. One disadvantage of choosing water-based paint, however, is limited color selection.
For auto collision paint jobs, choose Miracle Body and Paint repair shop. The company has been servicing San Antonio, Texas for more than thirty years and has technicians with at least 10 years of experience. Expect a thorough car paint job at Miracle Body and Paint.